Tom Barron

, President
Lisa Simantob and Nevin Senkan, International

Diane Good

, Incoming Pres.

Rachael Lowenthal,

Vocational

Marsha Hunt

, Past Pres.

P

hil Gabriel

,

Youth

Paul Aslan

, Vice Pres.

Jim Meyer

, Community

Jim Crane

, Secretary

Aly Shoji

, Peace Chair

Terry M. White

, Treasure

r

Steve Day

and

Gordon Fell

, Foundation

Ronald Lyster

, Webmaster

Aly Shoji, Board Member

M

arsha Hunt and Dwight Heikkila

, Membership

Chris Bradford, Board Member
John O'Keefe, Programs
Events
Upcoming Meetings and More
2018
March 29 -
Matthew Thornton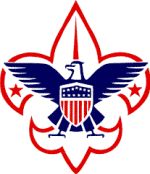 Matthew is the Western Director of the Boy Scouts of America. This speaker and subject should be as non-controversial as they come. So, why did the Boy Scouts allow girls into the organization? Why was it necessary to respond the Trump's comments on the Boy Scouts? Where is the scouting world headed when the younger generation does not seem to be interested? Nothing to talk about here, is there!
April 5 - Dr. James Salz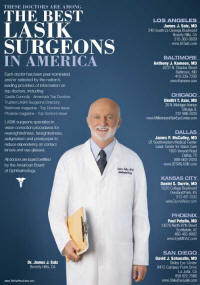 Dr. Salz is one of the most respected eye surgeons in Los Angeles, becoming the first to perform "all Laser LASIK" and serves as the CEO and founder of Trusted LASIK Surgeons and is a clinical Professor of Ophthalmology, USC Roski Eye Institute. More importantly, however, Jim joined the non-profit Flying Doctors of mercy, serving as a volunteer performing eye surgery in Mexico. In addition to telling us about his role on the Mexico Mission Surgery, Jim will, for us older folks, cover "Common Eye Problems as we Age."
April 12 - Joke Day
President Tom promised the "joke day" will return. This is the day. Ed Gauld, with his humor-filled, outgoing personality, will handle the chore. Get ready, you have plenty of time to prepare. A panel will judge!

April 19 - The Emerson Debate Team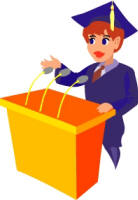 The Emerson debate team will be giving us a preview of their presentation into the District competition.

April 26 - Stephen Dickey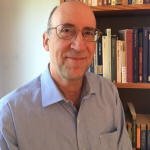 Get ready for Shakespeare, William that is! Stephen Dickey, a UCLA professor and expert on the greatest author and poet of all time, will give us an interesting insight into the works of Shakespeare. His topic "Shakespeare from the Globe to the Global" will enhance your knowledge of the greatest writer-poet in history.

A senior lecturer in the UCLA English Department, Stephen Dickey has received numerous teaching prizes, including the Distinguished Teaching Award in 1993. He teaches various courses in Shakespeare, the English Renaissance, and the Beat Generation, as well as introductory courses in poetry and drama. From 2002-16, Dickey served on the faculty of the Folger Teaching Shakespeare Institute, an NEH-supported program for high school teachers from across the country, held biennially at the Folger Shakespeare Library in Washington, D.C. Recent publications include works on Romeo and Juliet, the Henry IV plays, American interest in Shakespeare during the Civil War, and the katabasis motif in Beat literature. In 2016-17, he curated America's Shakespeare: The Bard Goes West at the Los Angeles Central Library.
---
March

is Water and Sanitation Month
March 24, 11:30 AM - 3:00 PM -
Magic Castle Brunch!
April

is Maternal and Child Health Month
May

is Youth Service Month
May 17-20 - District Conference (Indian Wells)
June is Rotary Fellowships Month
June 23-27 - RI Convention (Toronto)