Meeting October 26 - Nick Melvoin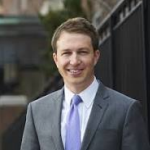 Nick Melvoin was recently elected as the District 4 member on the Los Angeles Unified School District. His election was a stunning upset of Steve Zimmer who was the LAUSD Board President. The campaign was a hard fought, bitter and expensive, but casted Melvoin as a reform candidate who declared that kids in the LAUSD are not reaching their potential because of a district that puts bureaucrats ahead of kids.
Nick is a native of the Brentwood area and started his career as a LAUSD teacher. Melvoin represents change and shows that a candidate with a message can still win a crucial election although being significantly outspent.
Meeting November 2 - Rev. Michael Mandala
Fr. Michael Mandala, S.J., is President of Verbum Dei High School in Watts. Verbum Dei is part of the Jesuit Cristo Rey program that started in Chicago in the 1990's. The young men, mostly minorities who would not otherwise finish high school, are taught in a very rigorous academic environment, but are released to work in an office-type job one day a week. These programs have had amazing results.
Fr. Mandala is a Southern California native but has a vast experience in education throughout California.
Meeting November 9 - Special Veteranís Day speaker
Diane Good is on the heels of a special veteran for the program. Veteranís Day is special to all of us. Letís show up and remember those who have served our country. Do any of our senior members have a special memory, insignia, etc. to show the time they served? Wear it or tell it, we would love to honor you!
Meeting Friday, November 17 - Joint Meeting at Santa Monica Club. UCLA + USC (No Meeting on Thursday, November 16)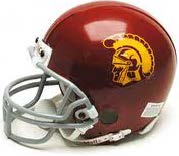 On Friday November 17, there is a special joint meeting with the Santa Monica Rotary Club celebrating the following dayís rivalry game between the Bruins of UCLA and the Trojans of USC. Get ready for the battle! Both at the Rotary meeting and on the field. The meeting will be held at the Doubletree in Santa Monica.
---