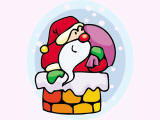 Once again, the
Bel Air Country Club
, with its beautiful seasonal decorations, will host the WVRC holiday luncheon. Bring your spouse, enjoy the festivities and spend time celebrating Rotary friendship during this special time of year.
Don't forget to bring a "white elephant gift."

Meeting January 4, 2018 - Hump Day!
Faculty Center Closed Today.
Meeting Will Be Held at the New Collins and Katz YMCA - 1466 S Westgate Avenue Los Angeles CA 90025


Over the Hump:
Come and see what our President-elect Diane Good has in store for Tom completing one-half of his tenure.
ALSO:

Club Assembly (Election of Officers and General Discussion of Club Matters)
Meeting January 11, 2018 - Religious Forum
A priest, a minister, and a rabbi, were discussing.... John O'Keefe and Mike Newman will put together the forum.
Meeting January 18, 2018 - Harry Chandler

Harry Chandler, son of Otis Chandler the former publisher of the Los Angeles Times, will discuss the history of the Chandler family and its relationship with the newspaper. In addition he will comment on the growth of LA during the Chandler years.
January 25 - Dr. Karen Miotto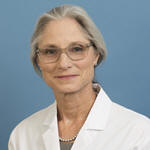 The Opioid Crisis: Dr. Karen Miotto of UCLA will bring us up-to-date on this controversial and important subject. President Trump has made this a national issue of critical issue of addiction to our citizens. Causes? Solutions? Come and hear what she has to say!
---