Tom Barron

, President
Lisa Simantob and Nevin Senkan, International

Diane Good

, Incoming Pres.

Rachael Lowenthal,

Vocational

Marsha Hunt

, Past Pres.

P

hil Gabriel

,

Youth

Paul Aslan

, Vice Pres.

Jim Meyer

, Community

Jim Crane

, Secretary

Aly Shoji

, Peace Chair

Terry M. White

, Treasure

r

Steve Day

and

Gordon Fell

, Foundation

Ronald Lyster

, Webmaster

Aly Shoji, Board Member

M

arsha Hunt and Dwight Heikkila

, Membership

Chris Bradford, Board Member
John O'Keefe, Programs
Events
Upcoming Meetings and More
2018
January 25 - Dr. Karen Miotto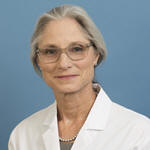 The Opioid Crisis: Dr. Karen Miotto of UCLA will bring us up-to-date on this controversial and important subject. President Trump has made this a national issue of critical issue of addiction to our citizens. Causes? Solutions? Come and hear what she has to say!

Example of the problem: Tom Petty Died Of Accidental Drug Overdose.
February 1 - Investment Advisor's Day

Steve Scherer has put together a team of our financial expert members in the WVRC - Steve himself, Jim Crane, Nancy McCready, Brian Whitney and, in absentia, Dwight Heikkila and John O'Keefe. Prior year forecasts have a perfect record of consistently being half right and half wrong. Let's see where they believe the stock market and interest rates will end up 11 months from now.
February 8 - Stephanie Tran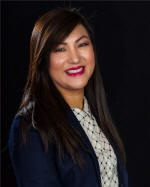 Stephanie will discuss "How are generations defined"; that is, contrasting the G.I. Generation (1905-1924), the Silent Generation (born 1925-1945), the Baby Boomers (1945-1960), Generation X (1961-1980), Generation Y Millennials (1981-1997) and Generation Z (1997-2017). Her talk will generate interesting discussion about the differences and challenges of the generations working together in the marketplace. Where do you fit?
---
January

is Vocational Service Month
February

is Peace and Conflict Prevention/Resolution Month
March

is Water and Sanitation Month
April

is Maternal and Child Health Month
May

is Youth Service Month
May 17-20 - District Conference (Indian Wells)
June is Rotary Fellowships Month
June 23-27 - RI Convention (Toronto)