Welcome to the Friendly

Westwood Village Rotary Club

Meeting Thursday noon
First & Third Thursdays @ Guido's Restaurant
Second and Fourth Thursdays on Zoom



Mailing Address: PO Box 24114, Los Angeles, Ca 90024

A 100% Paul Harris Club!

UCLA Rotaract Webpage

Chris Gaynor

, President

Nevan Senkan,

International

Steve Day,

President Elect

Diane Good

,

Youth and Vocational

Benjamin Fisher

, Vice President

Aaron Donahue,

Community

Nancy McCready,

Secretary

Marsha Hunt,

Peace

Terry M. White

,

Treasurer

Tom Barron,

Director-at-large

Ronald Lyster

,

Webmaster

Mark Rogo

,

Membership

Jim Crane,

Sergeant-at-Arms

Aly Shoji,

Social Media
*
Last Zoom Meeting
*
Events
August 11 - Scott Klittich (on Zoom)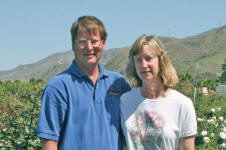 When people come out to Scott Klittich's nursery in Fillmore, Calif. (Otto & Sons), it's like entering into a paradise with more than 800 varieties of roses, a 15-acre Valencia orange orchard and more than 120,000 plants ranging in size from 5 gallons to 15 gallons. "People come here (and) it's like therapy," Klittich said. Klittich said his customers and the way their faces light up at the sight of his roses are what makes it worthwhile coming to work. He and his wife Cindy have run the nursery for 20 years. "I really like the customer, and the customer reaction is just great. People are so friendly and they're enthusiastic about getting beautiful flowers," Klittich said.
August 18 - Steve Scherer and Chris Gaynor


In Person at

Guido's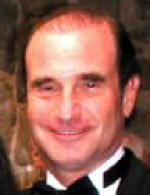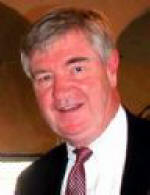 The topic is Financial Security, presented by our own President Chris and by our PP Steve.
August 25 - Captain Timothy Pemberton (on Zoom)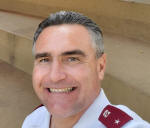 Opioid overdose awareness day, National Recovery Month, and the history of The Salvation Army.

Timothy Pemberton was an addict whose vices caused him to become involved in adverse situations. Twelve years ago, he decided to seek help from the Salvation Army. Now, he and his wife run the Salvation Army's Adult Rehabilitation Center in Santa Monica, a program, he said, that saved him. The Salvation Army's Adult Rehabilitation Center helps addicts become sober and turn their lives around. The program has a 34% graduation rate, nearly triple that of similar programs. Pemberton was a graduate before becoming a Salvation Army captain.

President Chris' Megaphone
2022
Aug. 14 -
District Sunday Brunch


Aug. 27 -
District Picnic


Sept. 15 -

Bill Goodwyn's Funeral (San Antonio)



Nov. 20 -
Million Dollar Benefit Concert
2023
March 17
(approx) -
District Humanitarian Trip to Belize


May 4-7
-
District Conference


May 27 - 31
-
RI Convention - Melbourne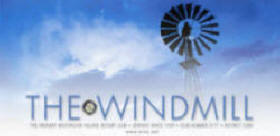 Rotary is a leadership organization made up of local business, professional and civic leaders who meet regularly to get to know each other, form friendships and, through that, get things done in our local community. Rotary is the world's oldest and largest service organization (founded in 1905).